#1618 Updated Raji: An Ancient Epic – Enhanced Edition + Bonus Soundtrack

Genres/Tags: Action, Adventure, 3D
Companies: Nodding Heads Games, Super.com
Languages: RUS/ENG/MULTI10
Original Size: 6.5 GB
Repack Size: 4.4/4.5 GB
Download Mirrors
Discussion and (possible) future updates on our Official Downloader
Screenshots (:)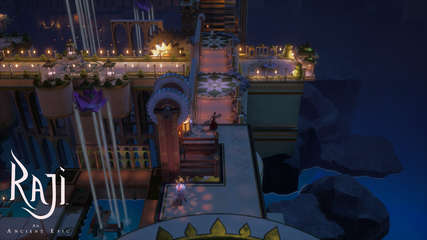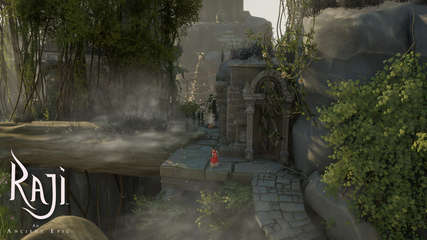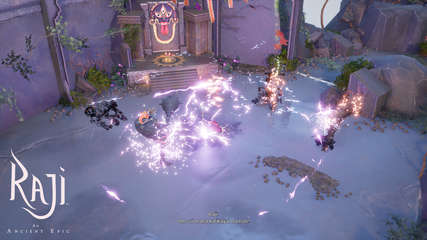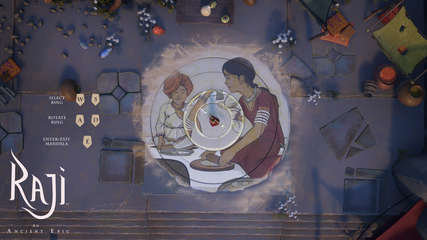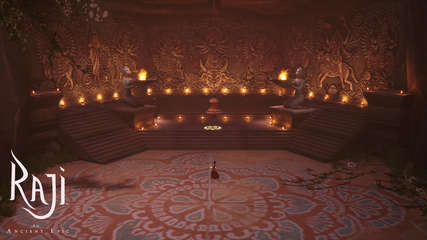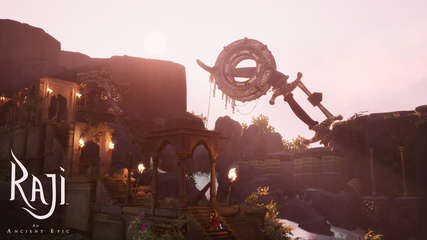 Repack Features
Based on Raji_An_Ancient_Epic_Enhanced_Edition-FLT ISO release: flt-raji_an_ancient_epic_enhanced_edition.iso (6,946,283,520 bytes)
100% Lossless & MD5 Perfect: all files are identical to originals after installation
Bonus OST in FLAC format ripped, NOTHING re-encoded
Selective Download feature: you may skip downloading and installing of bonus OST in MP3 format
Significantly smaller archive size (compressed from 6.5 to 4.4/4.5 GB)
Installation takes 1-3 minutes (depending on your system)
After-install integrity check so you could make sure that everything installed properly
HDD space after installation: up to 6.1 GB
Language can be changed in game settings
Repack uses XTool library by Razor12911
At least 2 GB of free RAM (inc. virtual) required for installing this repack
Use "Raji DX11" desktop icon to run the game on Windows 7
Game Description
A thousand years have passed since the last great war between the demons and the gods. Lulled into a false sense of security and having forgotten the ways of alchemy, humans find themselves at the mercy of the invading demons, who wage a new war to repay their past humiliation.
Cities fall, fortresses are in ruins and young children are abducted from their homes. In this chaos, a young girl named Raji is chosen by the gods to be the sole defender of the human race.
Game Features
A Story of Siblings: Raji and her younger brother Golu are separated as the demonic hordes attack. It is now up to Raji to save him and put an end to this reckless war. On her quest she will have to overcome the full might and cunning of the great lord of demons, Mahabalasura.
Stunning Artwork: Drawing inspiration from legendary tales of Hindu folklore and the medieval architecture of Rajasthan, Raji: An Ancient Epic brings a visually stunning and unique style to the action-adventure genre! Enter an immersive environment drawn in the Pahari art style and brought to life with hand-painted textures rendered in 3D.
Tactical Combat: Diverse weapons and powers, gifted to Raji by the gods are at your disposal. Mastering them all will be vital to your success as the demonic hordes will skillfully adapt to each and every situation; while the Trishul may be perfect for one battle, the mighty Sharanga bow may be needed for the next.
A Universe Set in Ancient India: For the very first time, experience a game set in ancient India and infused with Hindu and Balinese mythology. From lore full of enchanting stories and fierce battles with demons and menacing bosses to ancient puzzles and massive forts and palaces begging to be explored – you will find yourself in a sibling story unlike any other.
Enhanced Edition update offers the following features:
Improved the health gained and lost feedback for Raji and enemies
Improved enemies executions (animations) and health orb spawning
Improved hit impact effects
Improvements to combat VFX
Tightened up many animations for Raji and enemies
Removed dodge animations from heavy attack combos to make them more responsive
Improved combat pacing
Added variations for all enemy types, with fresh new visuals, attacks and abilities
Behavior overhaul and new abilities added for the Chieftain and Mahabalasura bosses
Behavior overhaul and new attacks added for the Mahabalasura boss
Added a camera zoom feature using mouse wheel or Gamepad right analog stick
Added a comprehensive main menu
Added ability to disable tutorials
Added new game modes
Added the option of revisiting locations from previously cleared levels
Complete SFX overhaul
New background music added to the Fort and Desert level
Hindi voiceovers added
Added Ray-traced Shadows, Ambient Occlusion, Reflections and Global Illumination
Added Nvidia DLSS and AMD FSR (1.0) upscaling options
Many bugs fixed
Backwards Compatibility
This repack IS NOT backwards compatible with my previous Raji repack.
If none of the links above are working, please contact us and we will take care of it quickly so you can get back to it 😉
.
How to download Raji: An Ancient Epic – Enhanced Edition + Bonus Soundtrack in a couple clicks?
1. Use any of the buttons above. If the official link is not working, get it from the alternative one.
2. Open our free downloader and choose Raji: An Ancient Epic – Enhanced Edition + Bonus Soundtrack from the list.
3. Choose a folder where Raji: An Ancient Epic – Enhanced Edition + Bonus Soundtrack will be installed.
4. Pick between 6 servers where you want to download from.
5. Hit download. After a couple minutes, you will be able to press Install now.
6. The process is fully auto, so you should already have by now Raji: An Ancient Epic – Enhanced Edition + Bonus Soundtrack installed on your PC.
Go to "How to download" page to get more info on how to get our free downloader and be able to install any of the software listed at our website. You can contact us by clicking here.