#1764 RealRTCW + Return to Castle Wolfenstein v3.1.14/v1.42d (Unofficial Patch) + Add-ons & Mods

Genres/Tags: Action, Shooter, First-person, 3D
Companies: Nerve Software, Gray Matter Interactive Studios, Wolfmap.ru, RTCWCoop Team, Dark Matter Productions, id Software, WolfETPlayer
Languages: RUS/ENG/GER
Original Size: 14.4 GB
Repack Size: 5.9 GB
Download Mirrors
Discussion and (possible) future updates on our Official Downloader
Screenshots (:)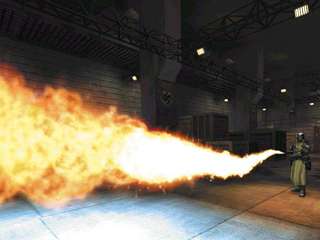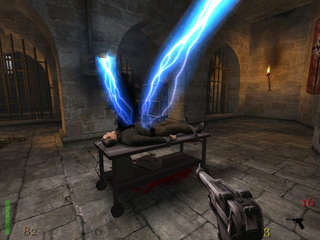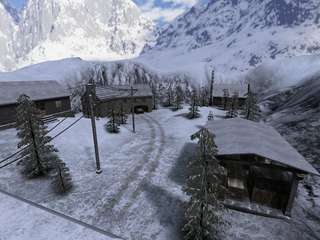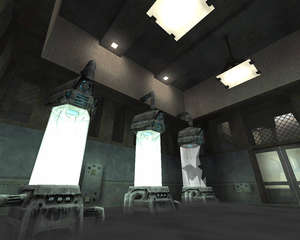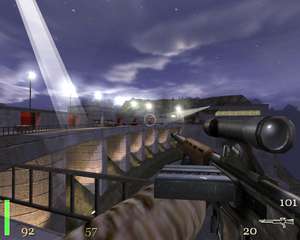 Repack Features
Many thanks to Christsnatcher, who basically prepared almost all needed files for this repack
Based on RealRTCW v3.1.14 Steam release: 1.2 GB
Classic Return to Castle Wolfenstein v1.42d (Unofficial Patch) added
Optional Russian localizations for both RealRTCW/RTCW added; Optional German localization for RTCW added
All currently avialable SP/Coop addons for RealRTCW added
More Gore mod for original RTCW added
100% Lossless & MD5 Perfect: all files are identical to originals after installation
NOTHING ripped, NOTHING re-encoded
Significantly smaller archive size (compressed from cumulative 14.4 to 5.9 GB)
Installation takes 10-20 minutes (depending on your system)
After-install integrity check so you could make sure that everything installed properly
HDD space after installation: 14.4 GB
Repack uses XTool library by Razor12911
At least 2 GB of free RAM (inc. virtual) required for installing this repack
To enable RealRTCW Russian localization, move contents from "RealRTCW_Russian" to "RealRTCW" folder
To enable localization/mods for original RTCW, move contents from "_German Pack", "_More Gore Mod", "_Russian" and/or "_Russian Voiceovers" in "Return to Castle Wolfenstein" folder to it's root
To make addons/maps selectable in RealRTCW's Addons menu, move corresponding folders from "RealRTCW Addons" or "RealRTCW Coop Addons" to "RealRCTW" folder. DO NOT MOVE ALL OF THEM AT ONCE – that may break the game
Game Description
RealRTCW is an overhaul mod for critically acclaimed Wolfenstein classic. It features new renderer, expanded arsenal, rebalanced gunplay, new high quality models,textures and sounds.
Game Features
Mod is based on ioRTCW source port, which provides proper widescreen support, high quality sound engine and 64-bit systems support
Expanded arsenal which includes 12 new weapons
New HQ models for the vanilla weapons
HQ textures for the environment and characters, which are still faithful to the original style and atmosphere
Atmospheric effects support – rain and snow
New inventory items – adrenaline and bandages
Real recoil system
Rebalanced weapons characteristics
Rebalanced AI
Overhauled sounds
New HUD and UI
New difficulty levels system+new difficulty level
Subtitles support
Steam Workshop integration for custom mapsmods
Steam Achievements support
Restored cut content including training level and unused soundtrack
Return to Castle Wolfenstein
World War II rages and nations fall. SS head Himmler has Hitler's full backing to twist science and the occult into an army capable of annihilating the Allies once and for all. Battling alone, you're on an intense mission to pierce the black heart of the Third Reich and stop Himmler — or die trying. Fighting in advanced team-based multiplayer mode, you'll wage your own WWII in an all-out Axis vs. Allies contest for frontline domination.
Powered by the Quake III Arena engine, the Wolfenstein universe explodes with the kind of epic environments, A.I., firepower and cinematic effects that only a game created by true masters can deliver. The dark reich's closing in. The time to act is now. Evil prevails when good men do nothing.
If none of the links above are working, please contact us and we will take care of it quickly so you can get back to it 😉
.
How to download RealRTCW + Return to Castle Wolfenstein – v3.1.14/v1.42d + Add-ons & Mods in a couple clicks?
1. Use any of the buttons above. If the official link is not working, get it from the alternative one.
2. Open our free downloader and choose RealRTCW + Return to Castle Wolfenstein – v3.1.14/v1.42d + Add-ons & Mods from the list.
3. Choose a folder where RealRTCW + Return to Castle Wolfenstein – v3.1.14/v1.42d + Add-ons & Mods will be installed.
4. Pick between 6 servers where you want to download from.
5. Hit download. After a couple minutes, you will be able to press Install now.
6. The process is fully auto, so you should already have by now RealRTCW + Return to Castle Wolfenstein – v3.1.14/v1.42d + Add-ons & Mods installed on your PC.
Go to "How to download" page to get more info on how to get our free downloader and be able to install any of the software listed at our website. You can contact us by clicking here.