#2085 Ultimate ADOM: Caverns of Chaos v1.0.0

Genres/Tags: RPG, Dungeon crawl, Isometric, Turn-based, 3D
Companies: Thomas Biskup, Jochen Terstiege, Krzysztof Dycha,…
Languages: ENG/MULTI6
Original Size: 1 GB
Repack Size: 558 MB
Download Mirrors
Discussion and (possible) future updates on our Official Downloader
Screenshots (:)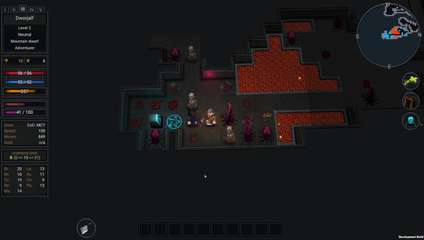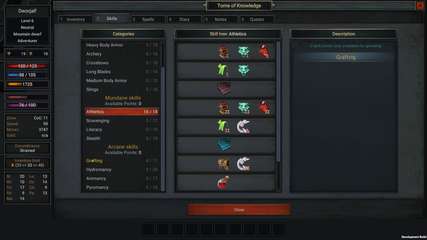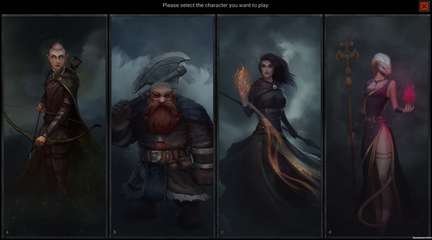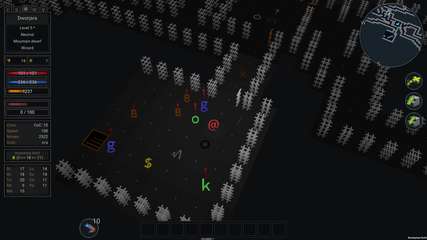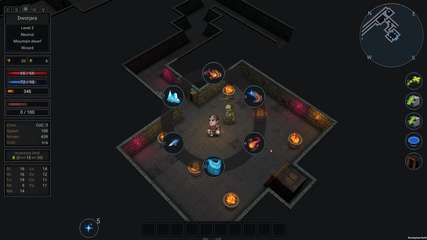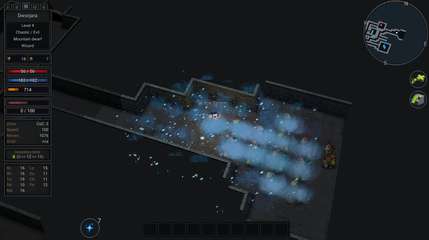 Repack Features
Based on Ultimate.ADOM.Caverns.of.Chaos-PLAZA ISO release: plaza-ultimate.adom.caverns.of.chaos.iso (1,110,736,896 bytes)
100% Lossless & MD5 Perfect: all files are identical to originals after installation
NOTHING ripped, NOTHING re-encoded
Significantly smaller archive size (compressed from 1 GB to 558 MB)
Installation takes 30 seconds
After-install integrity check so you could make sure that everything installed properly
HDD space after installation: 1.6 GB
Language can be changed in game settings
At least 2 GB of free RAM (inc. virtual) required for installing this repack
Game Description
After over 25 years, here comes the official sequel to classic ADOM.
Experience the modern sequel of the traditional roguelike dungeon-crawling classic. Enjoy unlimited replayability through endless procedurally generated dungeons, countless monsters, grafting, crafting and a vast amount of skill trees..
DELVE INTO THE LORE
Evil has been vanquished. Peace has returned to Ancardia, and the peasants dare to dream once more of prosperity. Seven very different factions vie for control over the cataclysmic aftermath left behind by Andor Drakon's defeat. And somewhere, deep down in an inhospitable cave, ChAoS is stirring again.
Pick up your blade, prepare your spells, check your daggers and ready your bow, for you are about to enter the ominous Caverns of Chaos. Choose your allegiance carefully, for you are nothing more than an expendable asset to the masters you choose.
Fight for a mercenary's glory and purse, for the justice of a folk in decline, for the light of purity or even for ChAoS itself. Every choice you make will determine how you approach the ever-changing Caverns of Chaos before you.
Game Features
Endless procedurally generated dungeons, countless monsters, items and a grand selection of very different skills allow for unlimited replayability.
Interactive surroundings! Topple braziers, push coffins, smash doors or turn them into wooden golems to (hopefully) serve your bidding.
Choose or toggle between graphic mode and traditional ASCII at any time. Toggle between 3D mode and top down view, in ASCII or in the graphic mode.
Intuitive control system will get rid of the need to memorize hundreds of keys. Though you can still do so, if you're into that. We are not judging.
A great variety of classes, genders, races and allegiances to choose from allow for extensive build diversity and change the way the game challenges you. NPCs will react differently, new quests will be open to you and the world may change completely based on your decisions.
A deep magic system with several unique schools of magic and over 80 of spells to choose from, ranging from summoning demons to animating the very walls of the dungeon to aid you – the possibilities are endless.
Over 380 skills in 25 skill trees and dozens of secret skills trees that are only waiting to be unlocked.
A stealth system introduces a totally new way of playing the game: Instead of hacking or blasting all opposition to pieces you now can sneak past adversaries and avoid conflict.
Turn yourself into an abomination and graft your enemies' body parts on yourself. They won't need them anymore, and what's better than wielding two swords? Two swords and an axe to harvest more body parts than ever before.
Countless options of how to tackle the dungeons awaiting you. Befriend or tame creatures, slay monsters, delve deeper or keep exploring and expanding the cavern levels you have already found. Over 200 different foes await, each requiring matching tactics.
"Dying is part of the fun" – Each death is permanent. Your progress however will allow continuous improvement of future characters.
If none of the links above are working, please contact us and we will take care of it quickly so you can get back to it 😉
.
How to download Ultimate ADOM: Caverns of Chaos – v1.0.0 in a couple clicks?
1. Use any of the buttons above. If the official link is not working, get it from the alternative one.
2. Open our free downloader and choose Ultimate ADOM: Caverns of Chaos – v1.0.0 from the list.
3. Choose a folder where Ultimate ADOM: Caverns of Chaos – v1.0.0 will be installed.
4. Pick between 6 servers where you want to download from.
5. Hit download. After a couple minutes, you will be able to press Install now.
6. The process is fully auto, so you should already have by now Ultimate ADOM: Caverns of Chaos – v1.0.0 installed on your PC.
Go to "How to download" page to get more info on how to get our free downloader and be able to install any of the software listed at our website. You can contact us by clicking here.